All About Travel Insurance
Purchasing travel insurance or peace of mind protection, is not mandatory for most journey's, but it is definitely recommended. There are countless things that could impact your trip negatively that are unforeseen and unexpected.  Your flights may be cancelled; your luggage may go missing; your traveling companion may get sick; you may have an accident; and so on.  Of course we never want to focus on these or other potential events, that is why you can put your mind at ease by investing in travel insurance to make sure you are protected as much as possible.  You may ask your Vacation Artist to book your air or cruise with the supplier-provided insurance protection, and many hotels offer free cancellation rates that are typically nominally higher than their lowest rates.  Your Vacation Artist will advise you on all possible travel insurance and protection options and costs during the booking and planning process.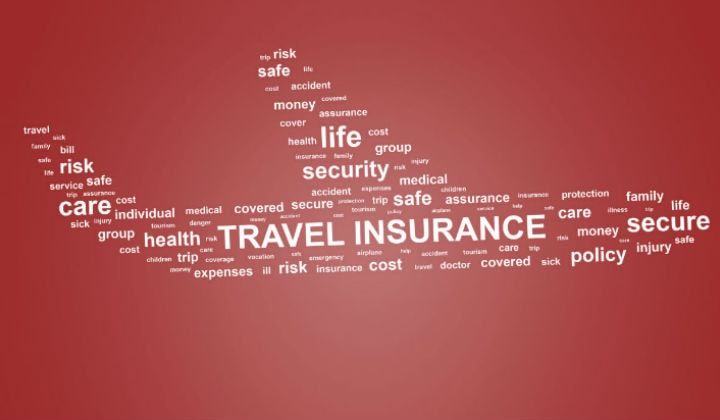 How Travel Insurance Can Protect You
Cancellation
Be sure to get trip cancellation insurance or waivers for your vacation to protect against losing all your deposits or prepayments in the case you need to cancel your trip.  Be sure to review the 'reasons' clause – some are for any reason, some are for covered reasons only.
Interruption
If your trip is interrupted for any reason, trip interruption coverage can help you get over the challenges.  This usually applies to cancelled or severely delayed flights, as an example, preventing you from getting home and needing additional hotel nights or other necessities.
Weather
Weather can put a real damper on a trip – particularly a cruise in the Caribbean if a hurricane heads your way.  Protect yourself, especially for July through October Caribbean adventures, against the potential risk of severe weather and/or hurricanes.
Terrorism
You can get terrorism coverage with your travel insurance that will help you in the extremely rare case of a terrorist incident impacting your travels. This is not typical insurance, but it is available and may be worth considering for some destinations.
Medical
If you get injured or sick while on your trip, your home health coverage may not be of much use in your destination. Make sure to get a travel insurance policy that covers medical issues arising on tour, for peace of mind that you will have some help if this unfortunate occurs.
Luggage
Do you worry about lost or delayed luggage? It isn't a regular occurrence but it definitely happens, and it is really nice to know you are protected if it ever happens to you. Make sure your travel insurance policy has adequate luggage protection for your vacation.
Passport
Don't let a lost passport get in your way on your trip.  Most travel insurance policies come with a lost passport clause that will protect you if this would happen.  Have peace of mind knowing they will help you get a new passport quickly so you can continue your journey!
Bankruptcy
A very rare occurrence, but one that is often covered by travel insurance, is if one of our suppliers that provides travel services to you on your journey were to file for bankruptcy, your investment will be protected.
Emergency
Most travel insurance policies offer emergency assistance services by professionals that can help you while on your vacation with anything that may arise.