Relax & Recharge Experience Inspirations
If the experience you seek on your vacation journey is to relax and recharge your body and soul, look no further as Journey Your Way can build you the perfect trip to accomplish just that.  Are you a spa lover and looking for an amazing spa destination or resort?  How about the perfect beach where you can bask in the sun, listen to the waves, and rebuild your confidence in your future plans?  Or maybe the scenery of being high in the mountains, with the only sound you hear are distant cow bells, with fields of wildflowers ready to explore?  Whatever you need to relax and recharge, just let us know and we will get started building your perfect journey Your Way!  Here are a few great relax and recharge destinations, but of course, there are countless more, so call us, and let's talk about your next rejuvenating vacation experience.
Visit an Arizona Spa Retreat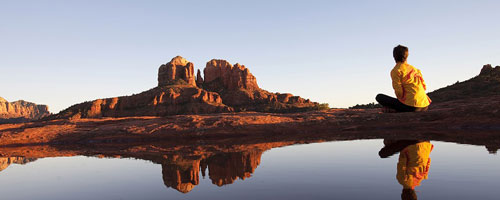 The spa resorts of Sedona and Scotsdale in Arizona are a spa lovers paradise and are the perfect place for true relaxing and recharging your mind, body and soul. Spa services indoor or out are accompanied by yoga, pilates, meditation and healthy dining to make you whole.
Visit a Caribbean Beach Resort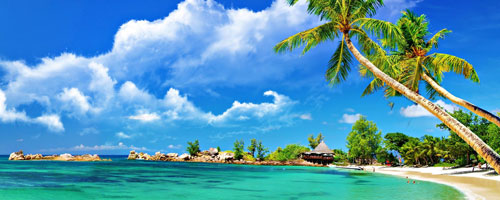 There is nothing quite like laying on a beautiful white sand beach with the warm waves softly rolling onshore, and a cool breeze blowing the palm trees, a pina colada in one hand and your favorite book in the other. This is the Caribbean – a most magical place to unwind!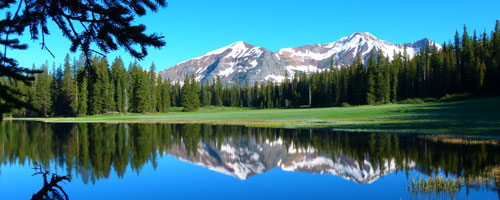 The serenity of a mountain lake offers the traveler a unique place to relax and recharge. Stay in a log cabin or lake home or lakeside resort, enjoy a sunset of a cool evening, and the crisp air of a sunrise breakfast on the dock.  Let Journey Your Way plan your lakeside retreat.
Perhaps you need to clear your head, get away from electronics, disconnect, and enjoy the peace of solitude. Why not do it in a beautiful land called Scotland. Here you will find rolling hills, rocky coasts, pristine lakes, and green fields all waiting for you to take in true nature.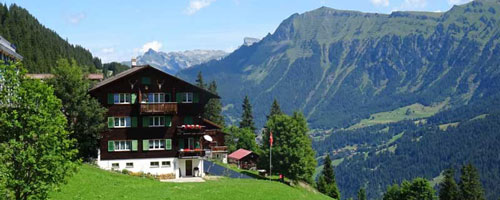 Rent a chalet in the Swiss Alps and be transported to a land far away from the hustle and bustle of life. Wake up early to the sounds of a nearby waterfall and the slight din of cow bells offering a quiet musical background to your breakfast on the terrace while looking out at the stunning views.
Visit an Island of South Pacific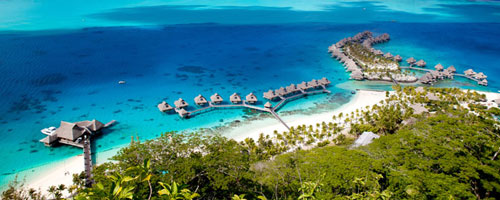 The sun shines well on the islands of the south pacific. Visit Tahiti, Bali, Bora Bora, American Samoa, or any one of the hundreds of islands that offer visitors a chance to get away from it all, escape their lives, even for a short time. Beaches, amazing resorts, cultural connections, and delicious cuisine await!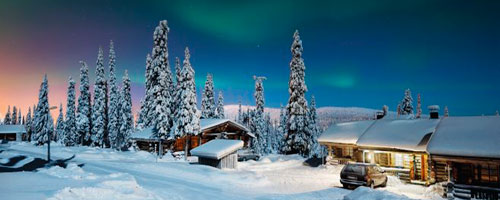 Imagine yourself laying in your bed at a resort in Lapland, the far north of Finland, looking up through your glass ceiling and watching the amazing sight of the Aurora Borealis or Northern Lights skating across the sky in greens, blues, and magenta. A sight to truly transform a soul.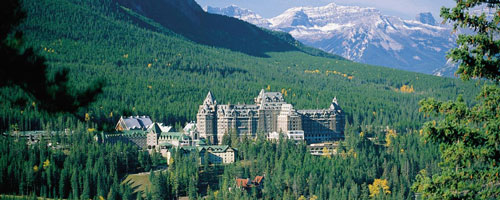 There is no place like to mountains to give you the chance to decompress from the trials of life, and there are resorts perfect for this very relaxation. Explore the forests on a light hike, swim in a mountain lake, sit by a camp fire, offer a toast to your time away from everything that ails.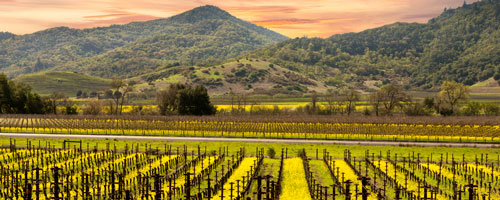 Not only is the wine of the Napa Valley a great way to unwind and recharge, but the wineries themselves, the landscape, the fields and rivers, the elegant resorts and bed & breakfasts, and the tranquil countryside all serve to take away your pains and help you relax and recharge.
Cruise the Canals of France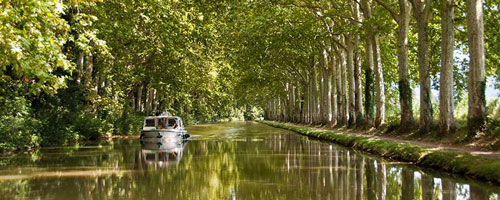 The serenity of the Midi Canal, or any of the hundreds of canals that criss-cross the quaint and varied French countryside, is perfect for a vacation to disconnect, unwind, and relax.  Sail a well-appointed small canal barge along the still canals of France as you rest and let stress go.
Are you feeling inspired?
Do one of these great relax and recharge trip ideas, or one of your own bucket list dreams, inspire you to get started with planning your next Vacation Your Way? Get in touch with a Vacation Artist today at Journey Your Way to set up a time for a travel consultation. Tell us when is best to call you, we will confirm via e-mail, and then call you at our agreed upon time and date. Don't wait – get started today!  Your next relax and recharge Vacation Your Way is waiting for you!