Honeymoon Destination Inspirations
As you plan your perfect wedding day, take some time to dream together as a couple about your perfect honeymoon. Where would you go?  What would you do there?  What kind of vacation appeals to you both?  Bring those honeymoon dreams to Journey Your Way where a Vacation Artist will turn those dreams into reality for your special first vacation together as a married couple. Don't wait, plan early, set your sights on a magical start to a wonderful life together.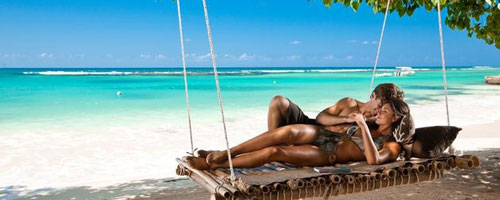 Get away to sun-drenched beaches, alluring nightlife, exciting cultural connections and resorts that will make you want to return again and again – get away to the Islands of the Caribbean! Journey Your Way can build the perfect Caribbean Honeymoon with lots of special customized moments for you and your love.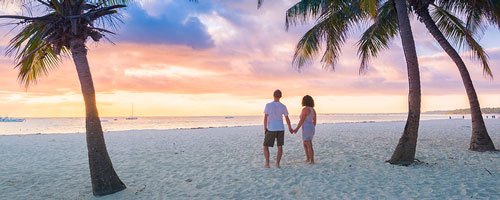 Aloha!  The Islands of Hawaii offer the honeymoon traveler a dream vacation for their dream moment in history! Visit secluded beaches, volcanic parks, tropical waterfalls, exciting cultural attractions, and just relax with your new partner relaxing in Hawaii. Journey Your Way can make your Hawaii dream come true!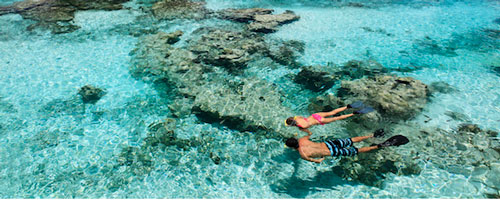 Not as close to home as the Caribbean or Hawaii, Tahiti offers a more exotic honeymoon tropical destination that is definitely worth the time it takes to get there. Explore the beautiful Islands of Polynesia for your honeymoon adventure – lavish in an over-water resort, mingle with the locals, live like a Tahitian!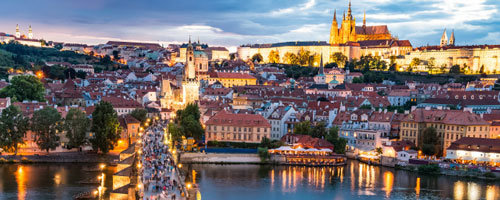 Spend your honeymoon in London with the Royals, or perhaps romantic Paris, or even the eastern European capitals of Prague, Budapest or Tallinn. With such a varied offering the capitals of Europe are a perfect start to your new life in love. Enjoy one or a few European Capitals with Journey Your Way.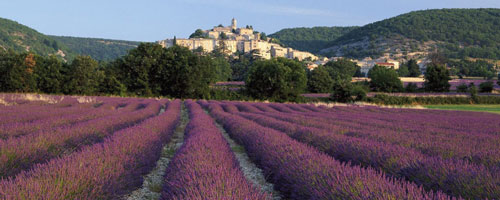 From the romantic Riviera in the south to the City of Lights – Paris – in the north, France offers a uniquely diverse and romantic destination for a honeymoon vacation. Explore quaint towns of Provence, visit chateau and palaces, enjoy wine, wine and more wine on your customized honeymoon in France!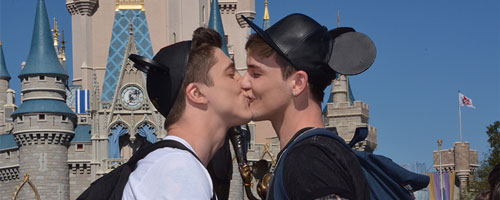 The magic of a wedding combined with the magic of Disney World in Orlando is a perfect pairing.  Don your honeymoon Mickey Ears and enjoy these amazing parks, dine in world-class restaurants, enjoy great entertainment, and spend time by the pool. Let Journey Your Way customize your perfect Disney Honeymoon!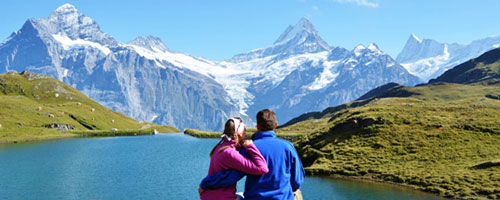 Maybe not top of your list of honeymoon vacations, but Switzerland is an amazing romantic destination. Stay in a secluded Swiss Chalet in the impressive Alps, stroll fields of wild flowers, enjoy great dining and excellent hiking opportunities.  Enjoy Switzerland on your honeymoon with Journey Your Way.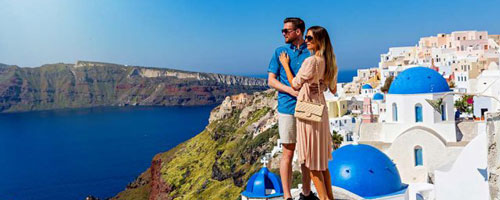 Ancient Greece! Beautiful Greece! Tasty Greece!  There are so many reasons to honeymoon in sunny and exciting Greece. Visit ancient archaeological sites, swim sky-blue waters on white-sand beaches, wine and dine the amazing cuisine! A vacation artist at Journey Your Way can make your Greece Honeymoon reality!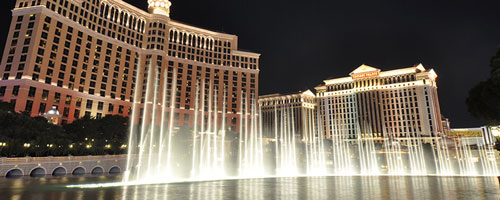 Perhaps cliche, perhaps not anymore – Las Vegas offers an exciting, active, and romantic spot for your honeymoon experience. Let Journey Your Way customize your Las Vegas honeymoon with breath-taking shows, exciting nightlife, amazing dining, and nearby outdoor activities! Start your new life in Las Vegas!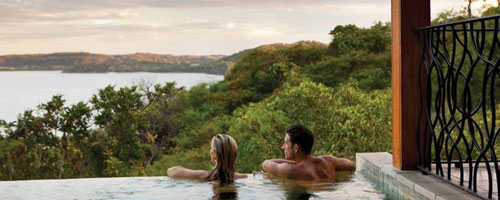 Romantic secluded beaches, vibrant and colorful tropical forests, and unique and friendly local cultural connections await your Costa Rica honeymoon vacation. Explore fascinating and vibrant San Jose, the relaxing beaches near Liberia, or the tropical forests that are teeming with amazing flora and fauna.
Are you feeling inspired?
Do one of these great honeymoon trip ideas, or one of your own bucket list dreams, inspire you to get started with planning your next Vacation Your Way? Get in touch with a Vacation Artist today at Journey Your Way to set up a time for a travel consultation. Tell us when is best to call you, we will confirm via e-mail, and then call you at our agreed upon time and date. Don't wait – get started today!  A Honeymoon Vacation Your Way is waiting for you!