Asia Destination Inspirations
For many Asia is a land too far away and too different to visit, but for those that have made the journey to Asia they return rewarded with many fascinating memories that will last a lifetime. Explore the untouched Myanmar, or the colorful Thailand. Visit the friendly people of Cambodia or cruise the Mekong River in Vietnam. Whatever your Asian vacation dreams, Journey Your Way can transform those dreams into your vacation reality!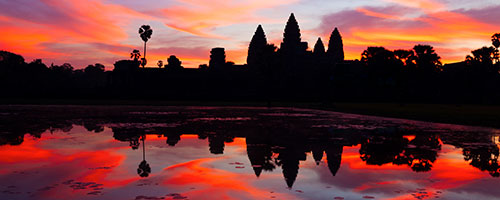 An ancient temple complex in rural Cambodia not far from Siem Reap and the mighty Mekong River, Angkor Wat was originally constructed in the 12 century and has withstood the test of time to become an amazing Buddhist temple historical site worthy of a visit for any history lover.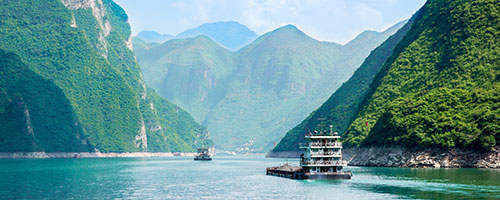 The amazing and mighty flowing Yangtze River valley is home to the famous Three Gorges and Three Gorges Damn complex that regulates water levels for millions of Chinese in communities up and down the river. Explore the Yangtze on a river cruise – an essential part of any China guided tour.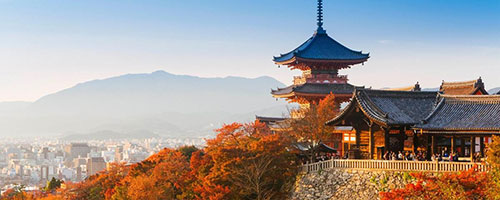 Besides the big two – Tokyo and Kyoto – Japan has a wealth of treasures that will appeal to any traveler. Explore Hiroshima, known for it's tragic history in World War II, Takayama on the edge of Japan Alps, and Hakone at the base of famous Mount Fuji. Visit vibrant and friendly Japan Your Way!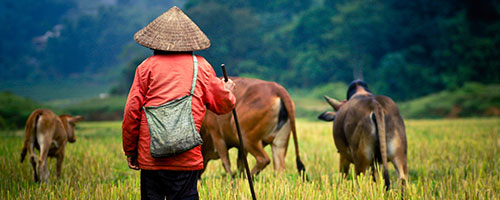 The Mekong River flows from China through northern Laos & Thailand, down the long neck of Vietnam, touching Cambodia, & ultimately exits into the sea at Ho Chi Minh City – formerly Saigon. A river cruise is the best way to experience this natural wonder and visit the unique river culture along the way.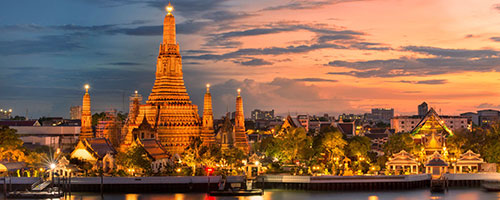 Two unique but equally popular areas of Thailand – the capital city Bangkok & the beach area of Phuket. Both offer the traveler a unique glimpse into the Thai culture that is colorful & rich in art & custom. Explore vibrant & high-energy Bangkok and then head to Phuket for a few days of R&R on the beach!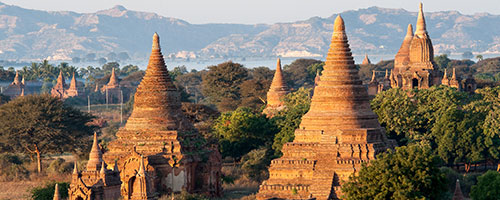 Myanmar, although more open than in the past since it's British colonization, is still a mystery in many ways. If you are looking for the opportunity to explore this relatively untouched country you can do it on a guided tour to uncover golden temples, and friendly, ancient cultures along the way.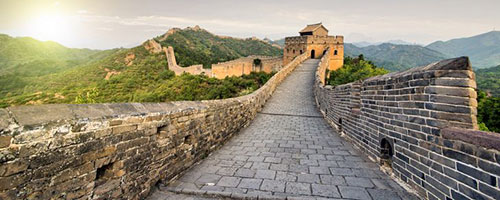 The Great Wall of China, from as early as the 7th century, is one of the iconic sites of this massive country. Take in the Great Wall on a guided tour of China where you can also see the Terracotta Warriors, the giant Buddha, and vibrant, cosmopolitan cities like Shanghai and Beijing.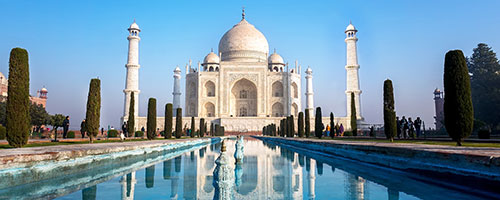 Visiting India is a cultural experience like no other! Yes, the Taj Mahal is the most common site that travelers visit, but there is so much to see and do in India from the major cities, to the Ganges River Valley, to the nature reserves of the rural far-east along the Brahmaputra and the Himalayas.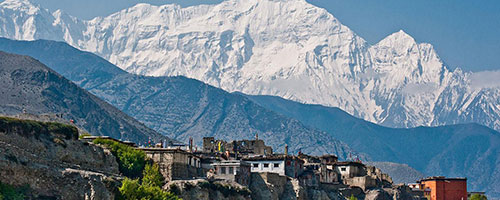 The Himalaya Mountain range is breathtaking from any angle, but to experience these extraordinary mountains from Nepal or Bhutan is cathartic. Experience these two rural countries and their hill-top cultures of friendly people, unique way of living in a rather harsh land. Experience Nepal & Bhutan!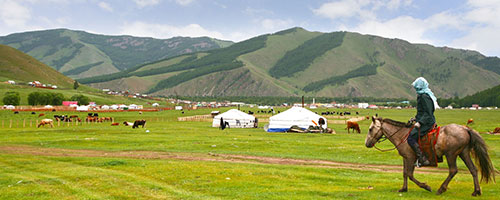 Mongolia is a vast, interior Asian country that sits between the far east Russian land of Siberia and the western lands of rural China. Very sparsely populated, Mongolia provides travelers a unique opportunity to experience life as it must have been thousands of years ago. Go Mongolia Your Way!
Are you feeling inspired?
Do one of these great Asia trip ideas, or one of your own bucket list dreams, inspire you to get started with planning your next Vacation Your Way? Get in touch with a Vacation Artist today at Journey Your Way to set up a time for a travel consultation. Tell us when is best to call you, we will confirm via e-mail, and then call you at our agreed upon time and date. Don't wait – get started today!  Asia Your Way is waiting for you!