South Pacific Destination Inspirations
Travel to the South Pacific is a long journey for most, but it is definitely worth the effort. Visit the islands of the South Pacific like Fiji, Samoa, Cook Islands and more. There are thousands of islands to choose from each one with unique offerings for travelers. Visit Australia and embark on an adventure to see Ayer's Rock, snorkel the Great Barrier Reef, or catch a show at the Sydney Opera House. Visit New Zealand for a mix of cosmopolitan cities and stunning natural beauty.  Whatever your South Pacific vacation dreams, Journey Your Way can make them come true!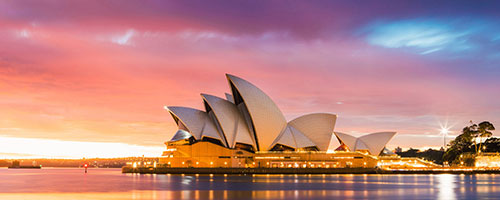 Ayer's Rock, The Sydney Opera House, Great Barrier Reef, Kangaroos, and aboriginal peoples – these are all iconic reasons to visit the land down under – Australia. Visit beautiful beach towns and cosmopolitan cities with friendly locals found all around the great coastline of this magnificent country.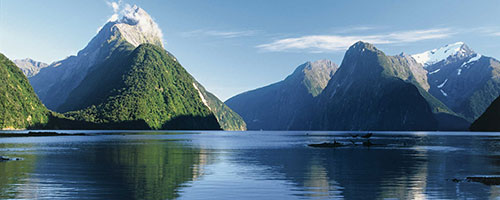 Not far southeast from Australia's east coast lies New Zealand, a mountainous island country that boasts both volcanoes & glaciers. Vibrant & friendly cities lie to the north like Auckland, Hamilton & Wellington, while Christchurch is the start of a more mountainous but astoundingly beautiful southern half.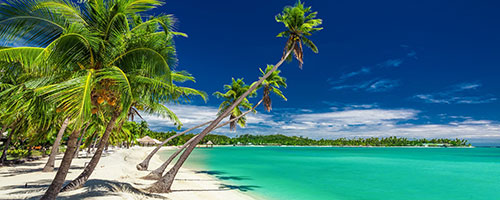 A favorite for honeymooners, Fiji lies in the far south Pacific Ocean & is made up of more than 300 islands together making an amazing tropical getaway. Rocky inland landscapes are softened by white sand beaches with swaying palm trees & dotted with beautiful resorts, perfect to escape all that ails you.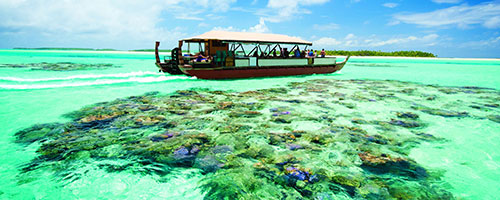 A favorite for divers and snorkelers, the Cook Islands, located in the deep south Pacific, are made up of 15 islands, with the largest being Rarotonga.  Here you will vacation among warm lagoons, secluded inlets, white sand beaches and a friendly native people that welcome visitors from the world over.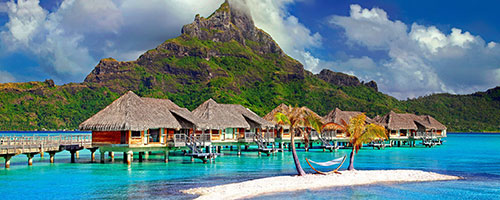 French Polynesia is made up of more than 100 islands in the far south Pacific with political ties to France. You will find luxurious over-the-water resorts, coral reefs for snorkeling, secluded lagoons, & black- & white-sand beaches. Many of the islands are mountainous with grand waterfalls & hiking trails to explore.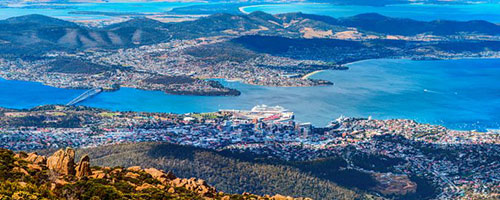 Hobart is the capital city of the secluded island state off the southern coast of Australia – Tasmania! Perhaps best known for the Tasmanian Devil, the land is wonderful to explore beyond the vibrant and busy city of Hobart. It is a land rich in flora and fauna some species of which can not be found anywhere else.
Are you feeling inspired?
Do one of these great South Pacific trip ideas, or one of your own bucket list dreams, inspire you to get started with planning your next Vacation Your Way? Get in touch with a Vacation Artist today at Journey Your Way to set up a time for a travel consultation. Tell us when is best to call you, we will confirm via e-mail, and then call you at our agreed upon time and date. Don't wait – get started today!  South Pacific Your Way is waiting for you!