Tips for Safe Traveling
When you step out of your comfort zone and into a vacation destination you have perhaps never been to before, it is so important to try to be as safe as possible. It doesn't matter if you are on a secluded beach or in a large city in crowded India, many safe travel tips are the same. Preventing a negative event on your journey and keeping your traveling party safe is the number one key to a successful and wonderful vacation experience!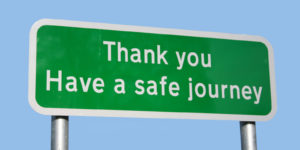 Make Electronic Copies of Documents
Before you leave for your trip, especially if traveling abroad, make sure you have all your necessary travel documents and that they meet entry requirements for each country you are visiting. Also, it is good practice to make electronic copies of your documents and have them available through e-mail, phone or from a friend at a moments notice.
Don't Carry or Store Everything in Same Spot
It is never a good idea to store important or valuable items in the same purse, backpack or pocket. Spread them out a bit so that in the event of a purse or wallet 'issue' you don't lose everything. Also, don't carry a wallet in your back pocket – move it to the front – to prevent the common pick-pocket scenario. Keep purses and backpacks as securely attached to your person as possible.
Communicate With Family & Friends
It is always smart to make sure your cell phone has service in the countries you are visiting so you can stay connected. Check ahead of time for any roaming charges, etc. that may become expensive, but it is wise to have that communication tool at the ready at all times.  Interact with friends and family on social media so they know where you are and what you are up to!
Pack Smartly
No, you don't need to take your two Rolex watches on your vacation! Be smart – the more bling you bring, the higher the chances for attracting the attention of someone that will ruin your trip. Pack lightly, don't stand out, take little expensive jewelry or attire, and don't flaunt what you have! Just enjoy yourself and blend in!
Don't Engage Panhandlers or Scammers
In many tourist destinations around the globe there are panhandlers and professional scammers just waiting for that naive tourist with the familiar blank look of 'where am I and where do I go'. Scammers will offer services like money exchange on the cheap, etc. But don't fall for it – stick with reputable businesses. You won't regret it!
Be Prepared With Travel Insurance
Travel insurance is always a good idea to protect you and your assets when planning a vacation. Consider an insurance plan that will protect your investment should something arise and you have to cancel, but also will protect you with on-tour assistance, and compensation for things like lost luggage, medical issues, stolen items, passport loss, and more. Don't leave home without it!
Be Wary of Public Wifi
Many public Wifi services in other parts of the world could contain spyware that nefarious people can use to track you, skim your passwords and even credit card information. Be very careful to use Wifi that is provided by reputable and public businesses, or just try to stick to your cell service.
Do Some Research Pre-trip
It's good to know before you go!  Research your destinations, learn about them, find out where you will be staying, familiarize yourself with the surroundings, customs, and norms of the destination.  Locate ahead of time emergency services, police phone numbers, cab phone numbers, and any local home embassy or other mission that might be helpful.
Keep Written Emergency Information on You
Write down emergency information and keep it on you, and each member of your traveling party. Write down your personal information such as any allergies, medications you take, etc. Also, write down the local emergency contact numbers for the destinations you will be visiting in case something happens.  Be prepared!
Share Your Itinerary With Family/Friends
Before you go, share your amazing customized Journey Your Way itinerary with your friends and family.  Not only as a referral to our services, but to let them be informed of where you are going, when you are going, where you are staying, etc. so that if you fail to check-in at a specified time they can be your advocate.