Anniversary Destination Ideas
If you need a good excuse to get away from it all with that special person in your life, let a vacation artist at Journey Your Way plan a special trip to celebrate your anniversary. From sun-drenched beaches to vibrant cities, there are many amazing destination choices that will make your anniversary one to remember forever! At Journey Your Way we will transform your travel dreams into the vacation excursion of a lifetime. We will fully customize every detail of your journey creating a seamless travel experience your friends will be envious of. So start planning that next special anniversary today – call us, you won't be disappointed.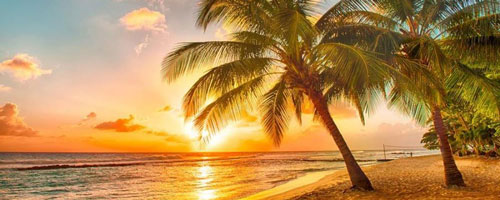 The perfect way to celebrate an anniversary with the one you love is to spend it laying on a beach of the Caribbean Island of your choice, soaking in the sun, letting the breeze cool your skin, and just relaxing with your special someone.  For a sun drenched anniversary fly to the Caribbean!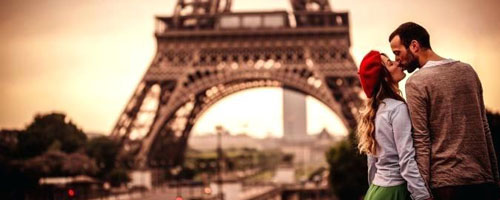 Oh Romantic Paris! The City of Lights! The perfect romantic holiday to spend a special anniversary for two love birds. Explore the amazing museums, palaces and gardens. Visit the Montmartre neighborhood, dine in fabulous French restaurants, climb to the top of the Eiffel Tower.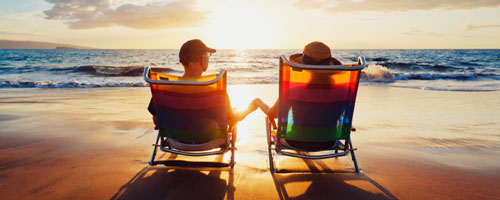 Are the Islands of Hawaii, the 50th State, on your bucket list?  Perhaps you went there years ago on your honeymoon?  What better destination for a fabulous anniversary vacation than tropical, beautiful Hawaii! Take your sweetheart to this romantic and rejuvenating destination.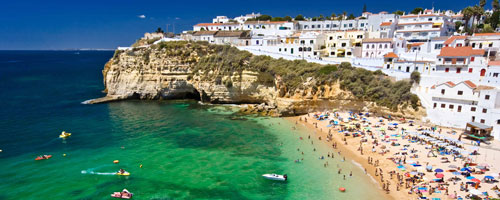 The Sun Coast, or Costa del Sol, of southern Spain is the sun-splashed region from Malaga down to near Gibraltar.  This sun-lovers paradise is home to gorgeous resorts, with easy reach to cultural connections in historic Granada, Seville or even a day trip across the Mediterranean to Morocco.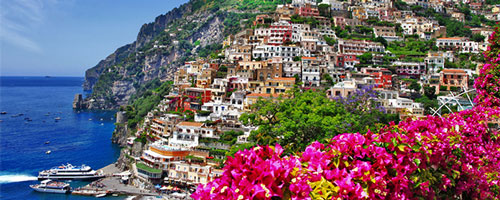 Let the wonders of Europe come to you as you sail effortlessly around the continent on an amazing anniversary European cruise. Sail the cool waters of the Baltic Sea and visit St. Petersburg, Stockholm, or Amsterdam; or sail the warm waters of the Mediterranean to see Barcelona, Nice or Rome.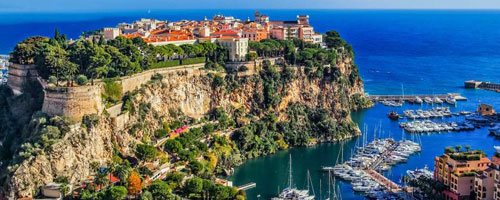 The French Riviera, a place of mystery and magic, beckons the anniversary couple to enjoy a vacation in this sunny paradise. Enjoy the quaint region of Provence, or the vibrant nightlife of the Riviera cities of Nice, Cannes, Saint Tropez or Marseille. Journey Your Way can make your Riviera dream come true!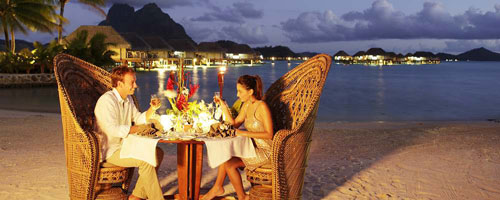 The region of Polynesia extends from the Hawaiian Islands in the north to Tahiti, Samoa, and French Polynesia in the south. This magical area of hundreds of tropical islands is a perfect match for the travelers seeking a romantic place to celebrate an anniversary vacation experience in the sun.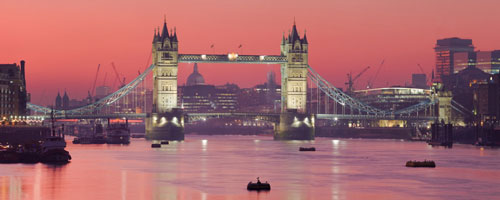 London is a vibrant and busy city, but it is also a romantic destination to enjoy your special anniversary. Palaces, castles, cathedrals, and of course the romantic River Thames, all in London, offer you a chance to get up close with the Royals. Let Journey Your Way help you celebrate in London!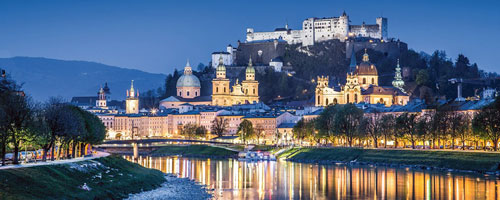 Just imagine waking up in a Swiss chalet perched on the side of a hill that is dotted with wildflowers, hearing the slight roar of a waterfall in the background, walking out on your terrace to a wall of amazing beauty as the Alps rise in front of you. What better place to enjoy an anniversary trip!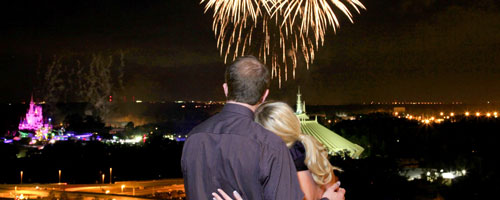 Not just a great place for families or honeymooners, why not make Disney World your next anniversary vacation spot? Let the magic of Disney light your romance flames once again with memories of past trips, and the discovery of new and exciting memories throughout this wonderful land.
Are you feeling inspired?
Do one of these great anniversary trip ideas, or one of your own bucket list dreams, inspire you to get started with planning your next Vacation Your Way? Get in touch with a Vacation Artist today at Journey Your Way to set up a time for a travel consultation. Tell us when is best to call you, we will confirm via e-mail, and then call you at our agreed upon time and date. Don't wait – get started today!  Your anniversary Vacation Your Way is waiting for you!