Health & Fitness Experience Inspirations
If you are a health or fitness nut, the last thing you want to do is go on vacation and get out of all the great habits you have developed through your hard work.  Of course it is nice to splurge a bit on vacation, but it is best to splurge a bit while still maintaining your fitness level.  How about a health and fitness focused vacation experience?  Are you skier and want to try the amazing slopes of the Alps in Switzerland?  Or do you love Yoga, and want a resort that offers daily Yoga classes?  How about hiking through the Andes from Cuzco to Machu Picchu?  Whatever you health or fitness vacation dream, Journey Your Way can build the perfect trip for you!  Here are some examples of the many health and fitness vacation experiences available to travelers like you!
Ski or Snowboard Vacation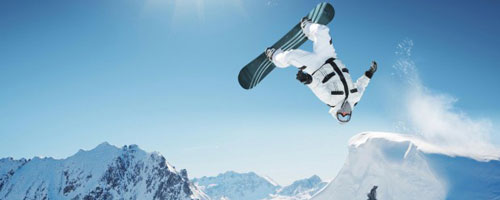 Whether you are looking to ski or snowboard the amazing ski resorts of North America like Vail, Aspen, Snowmass or Whistler, or wanting to try something new, like the alpine resorts of Switzerland, Austria and Italy or perhaps the Scandinavian snow resorts, Journey Your Way can take you there!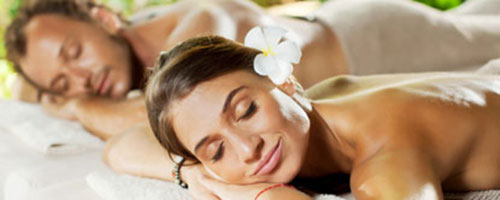 There are many famous spa resorts around the globe, it helps to have a vacation artist help you decide what is best for your style and budget and what meets your spa dreams.  Try a spa resort in Hawaii, Arizona, the Caribbean or the European Riviera – let your dreams take you there!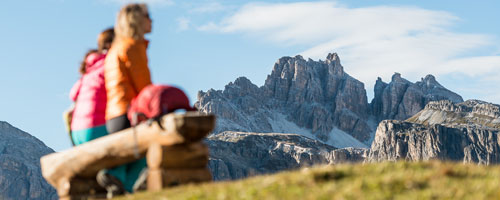 Have you dreamed of hiking across glaciers in the Alps of Switzerland, or perhaps hiking the Inca Trail from Cuzco to Machu Picchu in Peru, or maybe hiking the Appalachian Trail is more your speed.  Whatever your hiking adventure travel dreams, Journey Your Way can make them come true!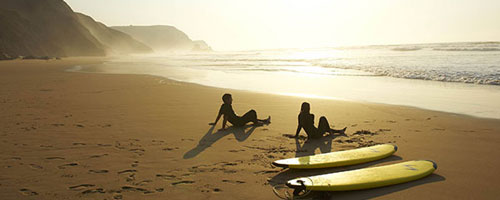 Are you a surfer looking to incorporate your love of the sport into your travel adventures? Try a southern California journey and surf San Diego. How about a Hawaii vacation experience where surfing can be your primary activity?  Or cross the pond and try your hand at surfing some great beaches in Europe.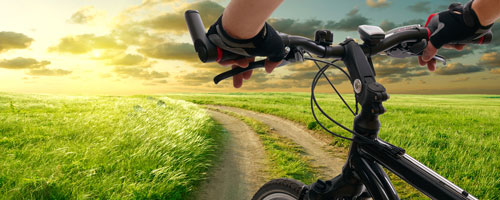 Some tour operators design specially tailored tour vacations for bicyclists – from beginner to advanced. And some river cruise companies offer bicycle adventures as you cruise the rivers of Europe. There are many options available for the cycling enthusiast – let Journey Your Way point you in the right direction.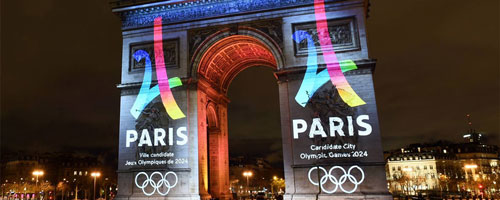 Stay fit and healthy by being inspired by the amazing athletes of the world at an Olympics games. Travel to see the summer or winter Olympic games, or the Paralympics, to experience sport and fitness at its best.  Or try other sporting events worldwide where health and fitness are on display to inspire!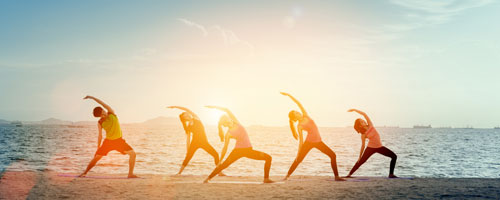 Are you a Yoga or Pilates aficionado? If so, how about incorporating your passion for fitness through Yoga or Pilates into your vacation?  Perhaps you want to visit a resort that offers daily classes or join a cruise where the Yoga or Pilates instructors are top notch and ready to get down to business.
Mountain Climbing Vacation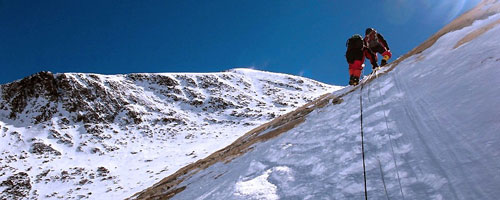 Mountain climbing isn't for everyone, but for the lovers of mountain climbing, it is often more than a hobby, it is a lifestyle. So why not incorporate your mountain climbing lifestyle into your vacation experiences. Let Journey Your Way find you the best operators and best mountains to enjoy!
Are you feeling inspired?
Do one of these great health and fitness trip ideas, or one of your own bucket list dreams, inspire you to get started with planning your next Vacation Your Way? Get in touch with a Vacation Artist today at Journey Your Way to set up a time for a travel consultation. Tell us when is best to call you, we will confirm via e-mail, and then call you at our agreed upon time and date. Don't wait – get started today!  Your next health and fitness Vacation Your Way is waiting for you!