Tips for Traveling Healthy
Nobody wants to get sick or feel poorly while they are traveling!  You save up for a long time for an amazing vacation experience and the last thing you need to go wrong is catching someones cold or worse to ruin your trip.  Here are a few tips to help minimize your potential health challenges while on vacation. These tips will help you feel your best so that you can fully enjoy your custom vacation by Journey Your Way. Take a little extra time to stay healthy, and be your best on your journey.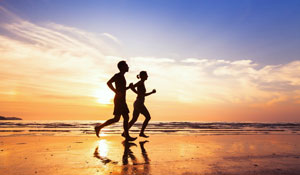 Virus Awareness
With the recent Novel COVID-19 Coronavirus affecting travel globally, it is a good practice to employ common-sense tactics to reduce your exposure to this and other viruses that may be known or unknown risks.  In addition to the below recommendations on traveling healthy around the globe, please try to practice some of these items to reduce your potential exposure to vacation-ruining illnesses.
Disinfect – bring sanitizing wipes and sanitizer liquid on your trip, use often, especially after touching areas around anyone that appears to be sick

Avoid Sick People – easier said than done, but if you see someone that looks ill, or is coughing, sneezing or acting strangely, avoid them with sufficient distance.

Limit Large Crowds – again this is easier said than done, but where you have the opportunity, avoid large numbers of people in close contact. Take private transfers instead of public transportation; plan tours for early morning or late afternoon hours when attractions are less busy; take private shore excursions instead of group when on cruises.

Check Sanitation Practices – look ahead at your airline, cruise, river cruise, hotel, resort or tour options, to see what steps they are taking to ensure your health safety; book with those that take that seriously.
Get Plenty of Sleep
Getting plenty of sleep is always a good idea, on vacation or not. But particularly when traveling, in order to counter the stresses that travel puts on your body, you should factor in adequate sleep time.  If flying overnight it is of utmost important not to burn yourself out by not sleeping, since sleeping on a plane is not very comfortable. Make sure you make arrangements and plan accordingly so that you get good sleep every night to recharge for the next day.
Stretch Out Your Muscles
Stretching is great before a workout, but really helps when you are on vacation and want to keep your body in good shape so you can perform your best – whether you are swimming in the ocean, hiking in the Alps, or walking the streets of London. Stretch your neck, shoulders, back, legs and arms at least once a day to keep in good shape and prevent cramps or pain.  A morning stretch is a good idea, so is a nighttime stretch to improve your sleep.
Drink Plenty of Water
Keeping hydrated is critical when traveling, but not always easy to do. Almost all destinations, even the far reaches of the world, offer bottled water readily. Make sure you get some and keep it handy. Especially if the weather is hot or you are in a dry climate, water is necessary for your body to be in its best condition. Without being sufficiently hydrated, you are just asking for problems to arise that will interfere with your vacation.
Get Some Exercise
Besides necessary stretching, it is a good idea to get some exercise while on vacation. This can entail something as simple as walking from place to place when appropriate, or can be more strenuous and structured like joining a yoga or pilates class on the beach, or spending some time at your hotels fitness center. Whatever you can do to achieve some level of exercise on vacation will do wonders for your health and translate into a better journey.
Breakfast is Important
Don't skip breakfast!! This is so important at home, but even more important when on vacation. You need to stay nourished and should incur the cost of breakfast in order to be fit and ready for a day on the beach or exploring a destination. Many hotels offer breakfast either in-room or in their restaurants, some include it with a stay. Be sure to check before you go so you can plan accordingly to always eat a good breakfast and be well nourished to maintain a healthy trip.
Eat Healthy
In addition to eating breakfast every day, it is important while on vacation to consider what you are eating. Eating healthy is not always easy when on vacation as you want to splurge. Why not, this is your time to be happy and eat what you want! But taking a little care to eating healthier can help prevent you from getting worn out, aiding in better sleep, and helping to ward off getting sick. Eat plenty of fruits and vegetables, and try to eat less sugar and drink less alcohol.
Sanitize
Particularly while flying or while on board a cruise ship, it is important to sanitize to prevent from picking up that nasty bug that someone nearby had the unfortunate luck of picking up. Make use of the sanitizer most cruise ships offer guests throughout, or bring your own wipes or gel to keep everyone healthy. It is also a good idea to sanitize frequently touched items in hotel rooms like TV remotes, bathroom sink knobs, and light switches.
First Aid Kit
Bring along a small first aid kit on your vacation. Although most vacations are in areas where you can easily get medical attention if necessary, but bringing along some simple items for the unforeseen circumstance – can be very helpful for healthy travel. Consider aspirin, band-aids, small antiseptic, heartburn medication, eye drops, sleep aids, tweezers, and perhaps a few other items you think you might use at home occasionally for first aid.
Reduce Your Stress
Stress does terrible things to our body, so do what you can on your vacation to reduce stress.  Take things easy, don't let unplanned challenges get you down, go with the flow!  Try to make your attitude one of live and let live as you leave for your trip. Don't let other people bother you, don't get upset if something goes wrong, try to make the best of every situation. This will go a long way to maintaining a healthy vacation experience.
Boost Your Immunity
Boosting your immunity before you depart for a trip, and during your time away will help your body fight off that random cold or flu or other bug that might find its way into your system. Take additional vitamins, like Vitamin C, and eat healthy with lots of fruits and vegetables, to boost your immunity. By doing this you will hopefully avoid catching something especially in the high-risk areas on a plane or cruise ship or hotel room.