The Your Way Way!
Welcome to Journey Your Way! You might be asking yourself, what is the 'Your Way' and why do I want to Journey that way. Well, the answer is simple – when you Journey Your Way you get to vacation exactly the way you want to – see what you want to see, stay where you want to stay, dine where you want to dine, and go on your budget and your timeline. All presented to you in a customized itinerary with all the detail you need to ensure a truly amazing and seamless vacation experience!  So why not go Your Way?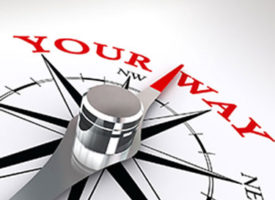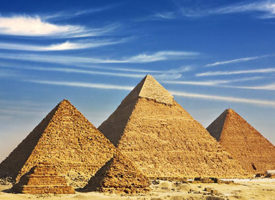 Your Travel Dreams
We all have travel dreams that we keep in our minds to help get us through the day-to-day grind.  At Journey Your Way, our Vacation Artists listen to your travel dreams, and craft your next vacation adventure to make those dreams a reality. Just let us know where you want to go, when you want to travel, and what you want to see and do – and we take care of the rest. It is our number one priority to make your vacation as perfect as possible from the planning process all the way through until you return home.  We are here for you so call today to start your Journey Your Way experience!
Complimentary Customization
At Journey Your Way we offer complimentary expert, creative, passionate and detailed vacation planning.  We never charge any fees for our planning services, and our Vacation Artists are just as passionate about your vacation as you are. We plan your trip just like it was our trip! We listen to your vacation dreams, and offer expert advice to make your vacation journey an absolutely amazing and seamless experience! Call today to start planning your customized dream vacation.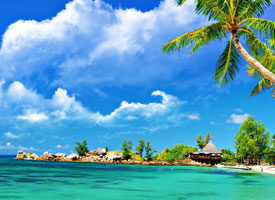 How to Your Way Your Vacation
Your Cruise, River Cruise or Escorted Tour
Not all cruises, river cruises or escorted tours are the same! There are literally thousands of options of ships, itineraries, and destinations. The Vacation Artists at Journey Your Way will listen intently to your travel dreams and do the leg work to find the very best cruise, river cruise or escorted tour that will best make those dreams a reality.
Your Tours & Excursions
What do you want to do on your vacation? There are multitudes of tour and excursion options – even beyond those offered by the cruise lines or tour operators – and your Vacation Artist will research them all for you, present you with some amazing ideas, and let you pick exactly what you want to do to make your vacation a dream journey!
Your Special Events
Do you want to take in a special event while on your dream vacation? How about local music in Ireland, wine tasting in France, a beach party in the Caribbean, or the Passion Play in Oberammergau, Germany? Whatever your special event dreams, a Vacation Artist will find them, get you tickets, and make them part of your custom itinerary.
Your Dining Planning
Are you looking for dining plans for your vacation? Not sure where to have dinner in a town in Europe or on a beach away from your resort? Let a Vacation Artist know what you are looking for and they will do the research to find the best dining options and even make reservations. Let Journey Your Way customize your vacation dining experience!
Your Transportation & Transfers
How will you get to your destination or between destinations? What about getting from an airport to your cruise or hotel? Need a ride to a special event or planned activity? A Vacation Artist won't let you down! We will customize your flights and all transportation – even from home to the airport – whatever you need to make your journey perfect.
Your Attractions
Do you want to see the Eiffel Tower at sunset? Or have a personal guide visit to the Taj Mahal? What about those off-the-beaten-track attractions that you have always wanted to see or visit, but the traditional tours just don't go to? A Vacation Artist at Journey Your Way will track down the best attractions to fit your vacation dreams and set them up for you.
Your Private Guides & Tours
Are you looking for private tours and guides for parts of your vacation? Not interested in group tours – and want some special attention? The Vacation Artists at Journey Your Way have private guide contacts around the world that they can reserve for your trip and customize those private tours to be exactly what you dreamed of.
Your Cultural Connections
Do you want to immerse yourself in the culture of your destination? Are you looking for opportunities to meet locals, interact, and learn about the destination you are visiting from a local? Let a Vacation Artist at Journey Your Way plan the best and most intriguing Cultural Connections for your customized vacation itinerary.
Your Active Activities
Do you want to incorporate some special activities into your itinerary? How about a visit to an Alpine Slide park in the Alps? Or maybe a bike tour of London? Or a Segway tour of Sydney? Whatever your active activities you want to do on your customized vacation, Journey Your Way will plan them for you.
Your Fully Customized Itinerary
Put all these great vacation options together, and you have a fully customized itinerary! From leaving your house, to your return home, a Vacation Artist at Journey Your Way will customize any aspect of your trip and make sure that all the details are taken care of, planned, and presented to you so you can rest assured your vacation will be amazing!