Voluntourism Experience Inspirations
Do you love to help people?  Are you concerned with the environment and the pollution of the world?  Are you an animal love that wants to help out any way you can?  If a volunteer experience is what you are looking to have on vacation, look no further than Journey Your Way.  Our Vacation Artists will listen to your desires and learn about the needs you wish to meet, and find the perfect trip to the perfect destination for you.  At Journey Your Way we love to give back, and love travelers that want to give back too! Here are some examples of the many opportunities worldwide where you can transform your vacation into a life-changing volunteer experience.
Build a house for a favela family in Rio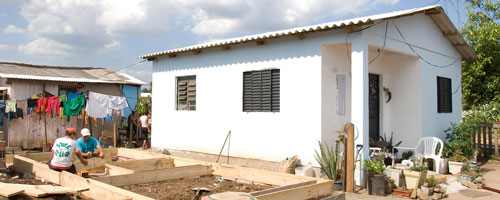 The favela neighborhoods in Rio de Janiero are home to tens of thousands of poor that have no way out. They live without much food, clean water or medicine, and their homes falling down around them. Join a program to help build a home for a family from a favela on your Brazil vacation.
Teach English around the World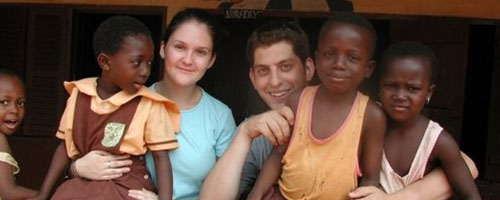 Sign up to teach English around the globe to third-world communities that will benefit from learning the language of trade, travel and commerce. Teach young and old English in countries of southeast Asia, sub-Saharan Africa or South America and be rewarded with a unique cultural connection.
Work with animals in Africa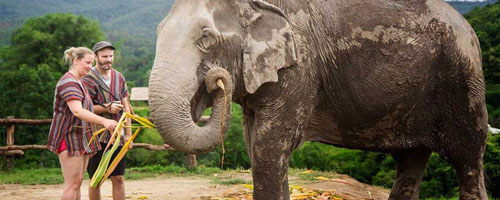 Calling all animal lovers! There are many animal welfare clinics and sanctuaries around the globe that are always willing to accept help from volunteers that have the same passion you have for animals. African Elephants, Asian Tigers, Kangaroos of Australia – the need is great, the rewards amazing!
Protect Sea Turtles in Costa Rica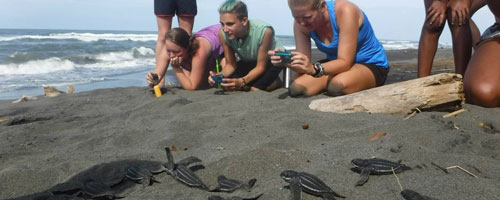 Join a team of naturalists to help sea turtles in Costa Rica.  Work to protect their nests, help them return to the sea, work with a team of people that are passionate about their efforts to protect these precious and docile creatures from human and environmental threats, and enjoy the beaches while you are there.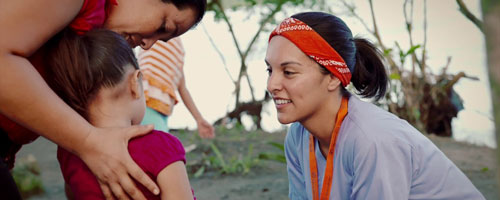 When a disaster strikes, the need is great and volunteers are always needed to help people, animals, and nature that were affected. Join a team to help those affected by an earthquake, tidal wave, drought, or disease disaster. Whatever the need you can volunteer to help.
Join Habitat for Humanity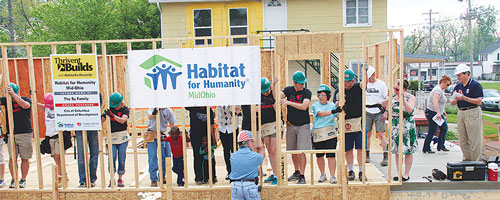 Habitat for Humanity is the most famous the home building volunteer organizations and there are always opportunities for you to travel to a destination where you can use some of your time to join a construction crew to help someone in need. Let Journey Your Way take you to volunteer today!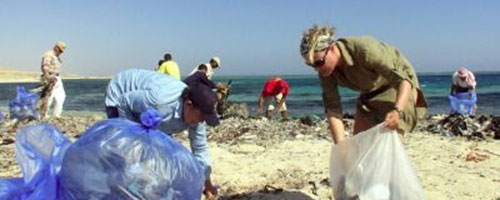 The Oceans and Seas of the world, and many rivers too, are polluted so terribly the wildlife and the people around the shores, are being affected. Join a team of dedicated and passionate volunteers that work to clean up the waters, remove plastics, clean beaches, and save the oceans wildlife.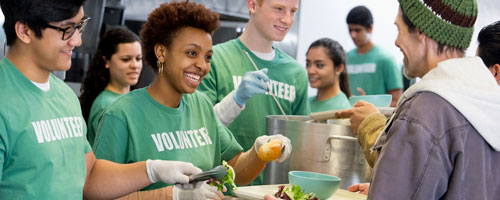 There are so many ways to show kindness to the world around you – kindness to strangers, kindness to animals, and kindness to the environment.  Let's work together to identify the needs for your kindness and design a vacation to take you to where you can make a difference.
Are you feeling inspired?
Do one of these great voluntourism trip ideas, or one of your own bucket list dreams, inspire you to get started with planning your next Vacation Your Way? Get in touch with a Vacation Artist today at Journey Your Way to set up a time for a travel consultation. Tell us when is best to call you, we will confirm via e-mail, and then call you at our agreed upon time and date. Don't wait – get started today!  Your next Voluntourism Vacation Your Way is waiting for you!