Gastronomy Experience Inspirations
Are you a foodie?  Have you always wanted to immerse yourself in a destination not just to explore the sights, but to deep dive into the culture of the destination through its culinary customs?  There are many excellent foodie destinations around the globe where you can experience the marvels of cuisines you can only sample here at home.  With a Journey Your Way foodie vacation you will not only get to enjoy the cuisines of the destinations you visit, you will be able to add special food-related tours including cooking classes, tastings, farm visits, and more to your itinerary – since every trip is created Your Way! Here are some examples of the great foodie destinations around the globe just waiting to be explored by you!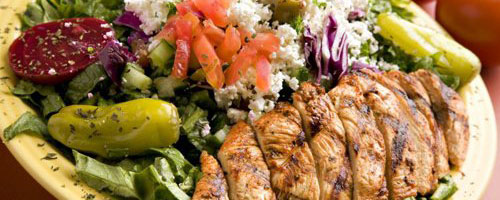 Explore the Mediterranean basin as a foodie, savoring each delicious dish from the coast of Spain, to the tip of Sicily. Enjoy a cuisine rich in low-fat proteins like chicken and fish, fresh vegetables and fruits, and unprocessed grains, nuts & seeds. Top them all off with a Mediterranean staple – Olive Oil.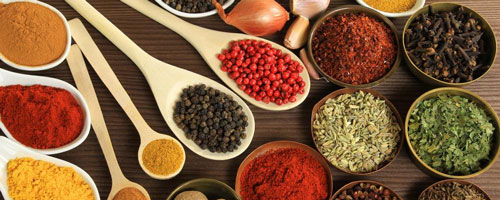 The cuisine of India is more than just curry – although the many varieties of spices used across the Indian sub-continent lend to an enormous variety of curry dishes. But with so many spices and a wide array of fresh vegetables and grains, Indian cuisine is as varied as their culture.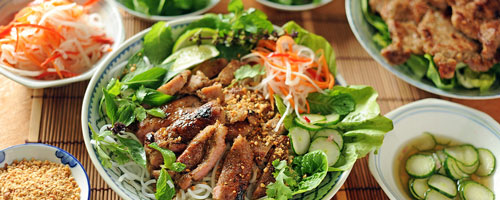 Traditional Vietnamese cuisine is known for its fresh ingredients, little use of dairy and oil, complementary textures, and use of many herbs and vegetables. Common ingredients include shrimp paste, soy sauce, fish sauce, fresh fruits, fresh vegetables, and spices like lemongrass, ginger, mint, coriander and Thai basil.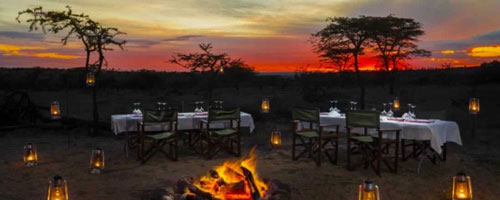 In addition to traditional regional meats, safari cuisine consists of dishes popular in the bush like bobotie, couscous and kachumbari.  The safari dinner in the bush or at a lodge is usually centered around the fire grill where fresh game meats are prepared with popular African spices.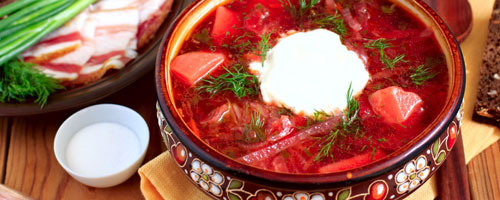 **Journey Your Way no longer offers travel to Russia** Russian cuisine is not well known around the globe, but there are some truly unique offerings that are common to many that Russians prepare very well. Try their borscht, or pickled herring dishes, or learn to love and appreciate the many varieties of Caviar.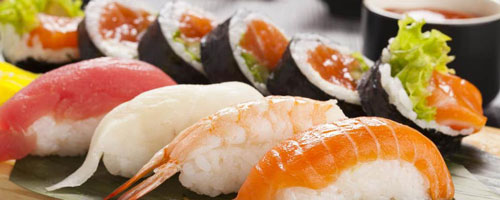 Traditional Japanese cuisine is more than just sushi and teppanyaki.  Visit Japan for a foodie exploration of this far away culture.  Enjoy miso soup, rice dishes, noodle dishes with soba or udon noodles, and excellent simmered fish and meat dishes in broth and regional seasonings.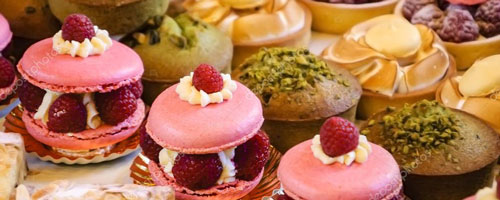 World renowned French cuisine has developed over the centuries with influences from across Europe, northern Africa, and the Mediterranean.  There are differences in the regions of France from Normandy to Provence, but you can explore the very best hors d'oeuvres and pâtisserie.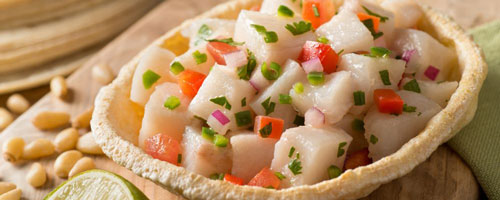 Peruvian Ceviche may not be for everyone, but it is a delicious way to introduce yourself to this colorful South American cuisine.  Corn, potatoes, beans and a protein are staples with Peruvian cuisine. Seafood near the coast, and more traditional red meats in the mountains.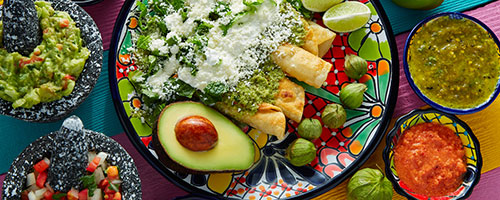 Mexican cuisine is popular the world over – but there are unique differences in the regions of Mexico that go far beyond the Americanized Mexican food experience. Enjoy the fresh and vibrant flavors of Mexico as you explore these unique regional delicacies we don't experience here.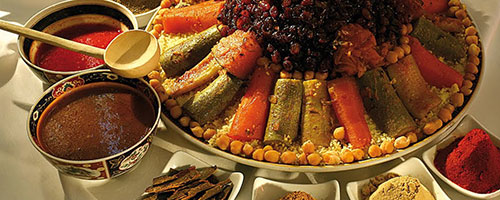 Perhaps one of the most iconic images of Morocco are the spice stalls in the open-air markets throughout the country. Their cuisine is a mixture of Berber, Arabic, Andalusian, and Mediterranean, influences with spices like mint, parsley, coriander, oregano, peppermint, marjoram, verbena, & sage.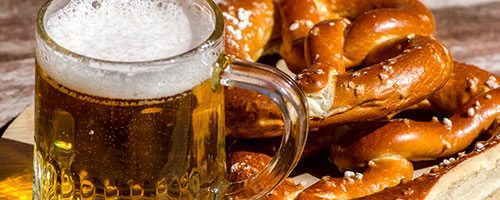 Traditional German cuisine is more than weinerschnitzel, spaetzle, and apfelstrudel. Along with beer and pretzels, the Germans find culinary pleasure in their array of delicacies with meat being central to most dishes. German desserts are famous and delicious and a staple of most meals!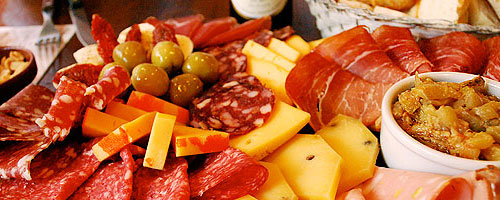 A unique blend of European influences with indigenous dishes, customs and traditions, Argentinian cuisine is popular world-wide with a focus on their fire-grilled meats. The Argentinians are also known for their famous Chimichurri sauce made of herbs, garlic and vinegar.
Are you feeling inspired?
Do one of these great food and wine trip ideas, or one of your own bucket list dreams, inspire you to get started with planning your next Vacation Your Way? Get in touch with a Vacation Artist today at Journey Your Way to set up a time for a travel consultation. Tell us when is best to call you, we will confirm via e-mail, and then call you at our agreed upon time and date. Don't wait – get started today!  Your next food and wine Vacation Your Way is waiting for you!