South America Destination Inspirations
Visiting South America means meeting friendly people with fascinating cultural traditions in countries that cherish diversity with a mix of indigenous and immigrant cultures. Visiting South America can take you to the beaches of Brazil, to the Inca sites of Peru to the natural beauty of the Argentinian Patagonia. Tell Journey Your Way what your South American dream vacation is, and a vacation artist will build the perfect journey to make those dreams come true.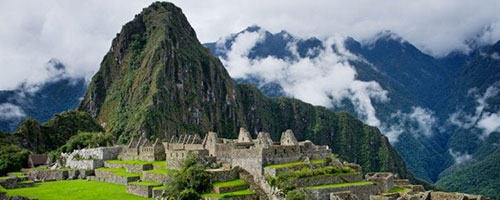 Add the famous ancient Machu Picchu to your bucket list if it isn't already on there. This Inca city is located high in the Andes Mountains and was constructed in the 15th century. Have Journey Your Way add a visit to the colonial town of Cuzco to your visit and your trip will be complete!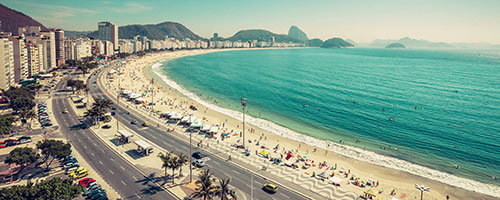 One of the longest coastlines in the world, the coast of Brazil is home not just to Copacabana Beach and the urban center of Rio de Janiero, but to numerous quaint beach towns that are perfect destinations like Barra da Lagoa, Bombas and Bombinhas, and Arraial do Cabo – among others.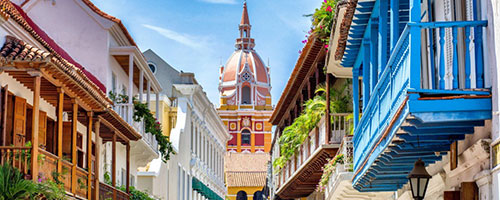 Step back in time as you tour the equatorial country of Colombia Your Way. Visit a coffee plantation, go hiking in lush Cocora Valley, swim in Tayrona National Park, explore the ancient streets of Old Town Cartegena, experience bustling Medellin, or visit some of the archaeological sites.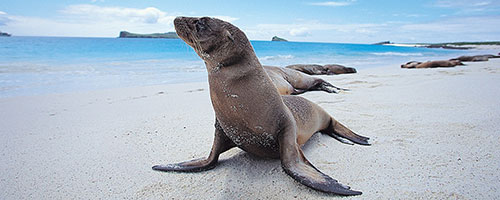 Combine your Galapagos Island cruise with a tour of Ecuador for a full South American Your Way vacation. Meet Galapagos wildlife up close and personal – see the Blue-footed Booby, Flamingos, Galapagos Penguins, Galapagos Fur Seal, Sea Lions, Tortoise and Iguanas.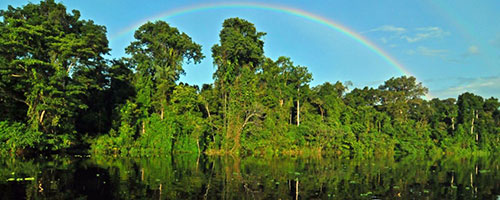 The Amazon River in Peru is home to numerous indigenous peoples as well as thousands of species of animals making for a truly exotic adventure. The best way to see the Peruvian Amazon is on a river cruise, sailing a colonial-themed ship with all the amenities you could with for!
Tierra del Fuego & Chilean Fjords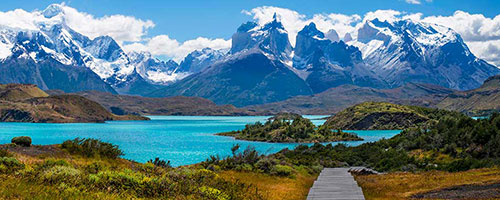 A perfect trip to the far ends of the continent – drive through the vast expanse of mountains and prairies that make up the Tierra del Fuego region of Argentina and Chile. Come to the coast to join a cruise through the Chilean Fjords – a truly magnificent sight to see!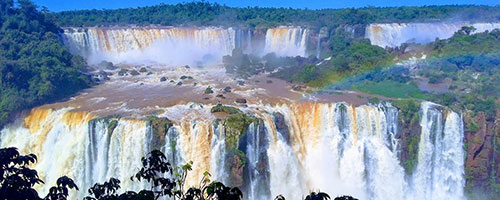 No trip to Brazil or Argentina is complete with a visit to the world's largest waterfall complex – Iguazu Falls.  Located on the border of these two countries, Iguazu Falls is a natural wonder of the world that should top anyone's bucket list. The falls are equal distance from Buenos Aires & Rio de Janiero.
Strait of Magellan & Antarctica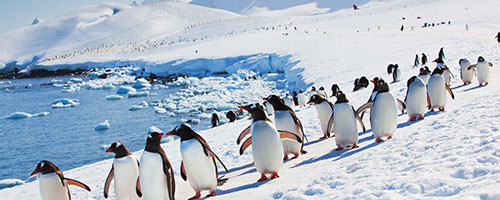 Set sail for Antarctica (not a part of South America, but works for this website) from the far southern point of Buenos Aires and sail through the Strait of Magellan on your way to visit a vast and serene landscape of Antarctica. Oh yeah, you will also see tons of penguins!
Are you feeling inspired?
Do one of these great South America trip ideas, or one of your own bucket list dreams, inspire you to get started with planning your next Vacation Your Way? Get in touch with a Vacation Artist today at Journey Your Way to set up a time for a travel consultation. Tell us when is best to call you, we will confirm via e-mail, and then call you at our agreed upon time and date. Don't wait – get started today!  South America Your Way is waiting for you!