Special Event Travel Inspirations
Have you always wanted to visit New Orleans during Mardi Gras or New Years in New York City? Or perhaps attend the summer or winter Olympic games? Are you a fan of a world-reknown band that has a special concert in a city you have never been to or have a dream of being in Cannes during their world famous film festival? Or maybe you have always wanted to attend the Superbowl or a World Cup soccer game, or be in Munich during Octoberfest? Whatever your special event travel needs, a vacation artist at Journey Your Way will make your event travel dreams come true!  Let us plan your next event – close or far – and you won't be disappointed!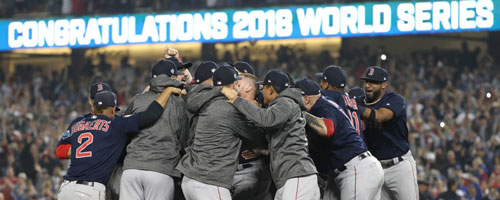 Ever dreamed of traveling to your favorite sports event – Superbowl, World Series, Stanley Cup, World Cup, Women's World Cup, America's Cup, NBA Finals, or one of many, many more?  Let a vacation artist at Journey Your Way build your dream sports event trip fully customized to your liking.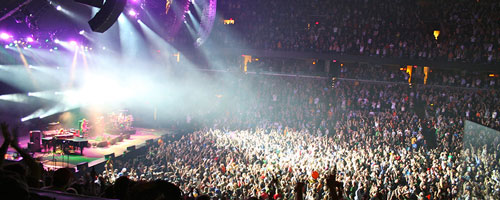 Is your favorite band or singer performing a special concert in London?  Or perhaps you want to travel to the Coachella Valley Music Festival in California or the Glastonbury Festival in England?  Want to visit Austin City Limits? Whatever your music travel dreams, Journey Your Way can take you there.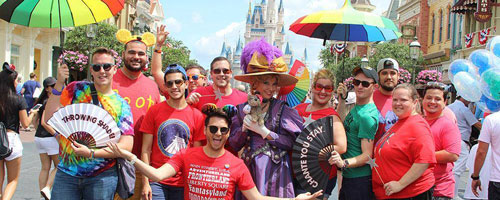 June is Pride Month! The world is thankfully full of Pride Events, many of which are held during June, but some are not. Visit iconic New York City Pride, or maybe enjoy some magic at Gay Days Disney World. Wherever your pride travels take you, Journey Your Way will take you there.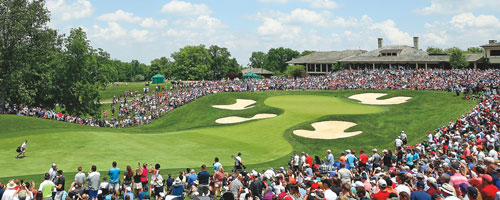 The Master's, US Open, British Open, The PGA Championship, French Open, Ryder Cup, and so many more! These are all among the exceptional golf tournaments around the globe that a true golf fan might have on their bucket list. Let Journey Your Way plan your next golf event vacation.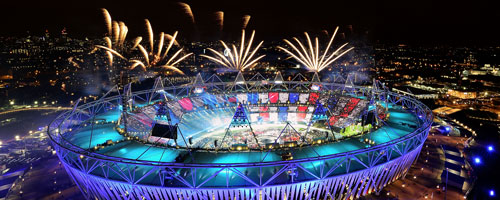 Have you been a TV fan of the Summer or Winter Olympics (or both) for decades and always dreamed of traveling to watch the amazing opening ceremony and your favorite events? Contact a vacation artist at Journey Your Way and cross the Olympics off your bucket list – but plan early!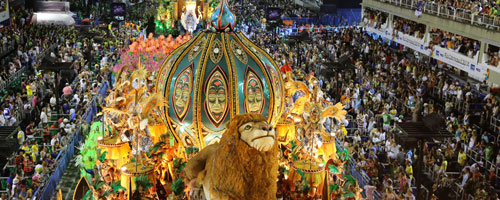 Enjoy the party of a lifetime at the famous Carnival in Rio de Janiero! Travel down to Rio, spend some time on Copacabana Beach, lavish the amazing cuisine and excellent nightlife, and take in the colorful and boisterous Carnival parade and all-night long party with travelers from the world over.
Mardi Gras in New Orleans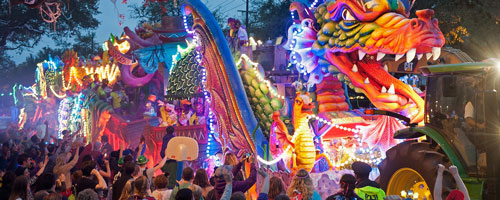 Travel to New Orleans in February to escape the cold up north and have the time of your life at Mardi Gras.  Enjoy the amazing parades, the exciting nightlife on famous Bourbon Street in the French Quarter, and chomp on delicious beignets and po-boys as you sample New Orleans cuisine.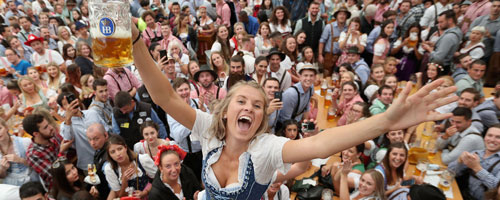 Visiting the famous Hofbrauhaus in Munich, or any one of the amazing beer halls, is a fun time at any time of the year, but during Oktoberfest, it is a destination you will never forget! Let a vacation artist at Journey Your Way customize the perfect Oktoberfest vacation for your beer buddy's!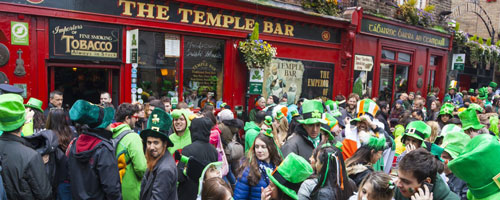 Beer, clover and lots of green everywhere – Saint Patrick's Day is an fun and exciting event every year around the world, but even more so if you are in the heart of Ireland – Dublin! Visit the famous Temple Bar and party until dawn the way the Irish party – lots of great music, food, beer and friends!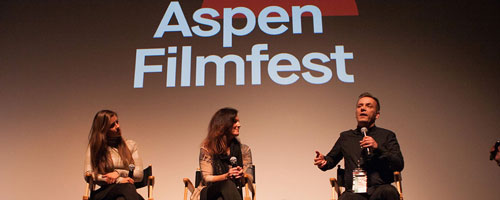 Are you a film buff? Love the Oscar's and like film festivals to see what's new, what's up and coming, and what's the talk of Hollywood?  Travel to a famous film festival and vacation like a movie star – Cannes, Sundance, Berlinale, Toronto, New York, Raindance, Slamdance, Chicago, Rotterdam, or one of many others.
Are you feeling inspired?
Do one of these great Special Event trip ideas, or one of your own bucket list dreams, inspire you to get started with planning your next Vacation Your Way? Get in touch with a Vacation Artist today at Journey Your Way to set up a time for a travel consultation. Tell us when is best to call you, we will confirm via e-mail, and then call you at our agreed upon time and date. Don't wait – get started today!  A Special Event trip Your Way is waiting for you!