Milestone Birthday Destination Inspirations
Not that you really need an excuse to start planning your next trip, but why not make a milestone birthday (or any birthday for that matter) your next travel excuse? Enjoy a vibrant and active city stay, or perhaps a cruise along the coasts of tropical islands or distant lands. Whatever your next milestone birthday celebration travel needs, a vacation artist at Journey Your Way can build you the perfect, customized trip that your friends will be envious of! So don't wait, that happy day is coming (faster than most of us wish) so start planning that amazing birthday trip today with Journey Your Way!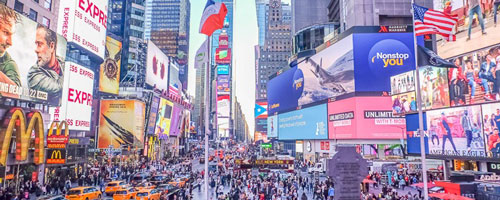 The perfect party destination – New York City (The Big Apple) – offers you an exciting and culturally rich birthday vacation experience. Dine in amazing restaurants, visit top museums of the world, see a best of Broadway show, or experience an enticing nightlife. It's all ready for you in New York City!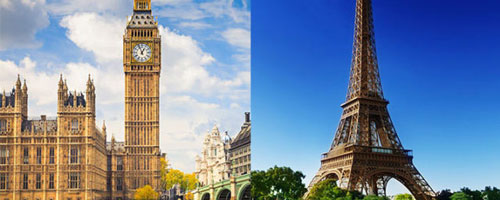 Why not combine the exciting City of Lights – Paris – with a more traditional, but fun pub-dotted London, for your next amazing birthday celebration! A few nights in each is easy with a short two-hour train ride under the English Channel to get from one to the other. Journey Your Way can build your London and Paris trip!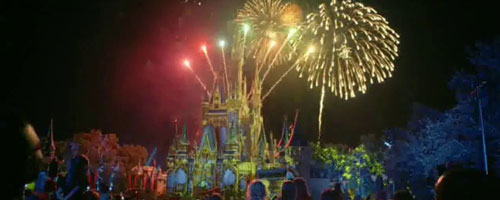 Celebrating your birthday at Disney could mean many things…Disney World in Orlando? Disneyland in California? Disneyland Paris?  Tokyo Disney?  Or perhaps Disney Cruise Line or a tour with Adventures by Disney? Also Disney resorts in Hawaii and Colorado are great for a birthday travel celebration.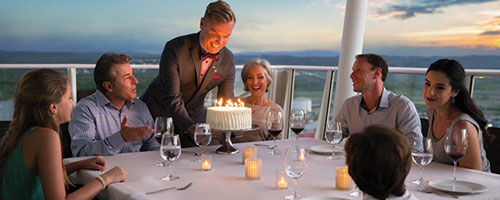 Whether your birthday celebration trip is just you and a friend, or your family, or a large group of friends, jet off to a port that offers cruises to the Caribbean and you will find the perfect birthday vacation experience. Journey Your Way can build your perfect Caribbean birthday vacation!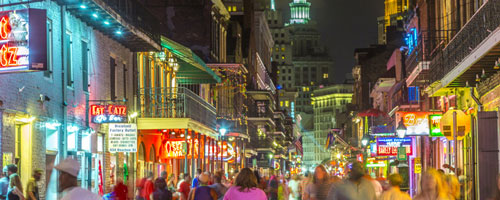 New Orleans is not only fun during Mardi Gras, it is a great fun destination at anytime of the year. Celebrate your birthday with your loved ones on Bourbon Street in the French Quarter and party into the morning.  Enjoy the many activities and cultural connections you will find in New Orleans on your birthday!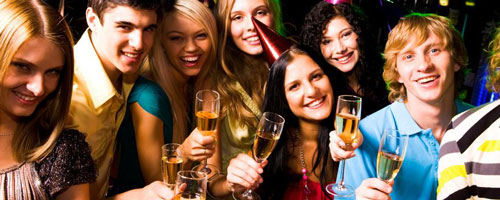 There is perhaps no better party spot than Las Vegas!  Plan a birthday celebration in Las Vegas and your friends and family are sure to join in the fun. Pick one of the amazing resorts, spend time at the pool, and experience world-class restaurants, nightlife, shows, and gambling all in Las Vegas for your birthday.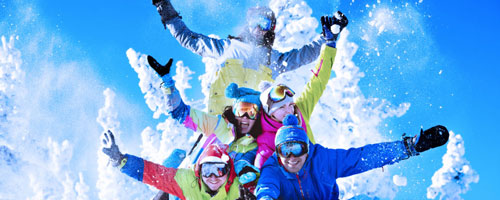 Were you born in the winter?  Perhaps celebrating your birthday with a ski trip for you and your friends is the perfect idea! A vacation artist will build your birthday celebration ski vacation to Colorado, Utah, Vermont, Canada or even the Alps of Europe! Journey Your Way will make your ski trip dreams come true.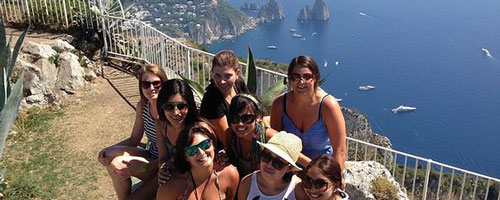 Do you have Italian heritage, or perhaps you just have a love of Italian food? Or maybe you have no reason at all – other than a desire to spend your birthday in Italy! Tour the ancient sites of Rome or Pompeii, lavish on the Amalfi coast, get lost in Venice – make the wonders of Italy your next birthday trip experience!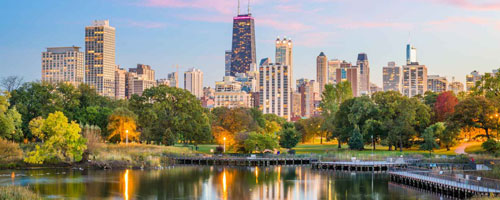 Chicago – the perfect place for a birthday celebration trip getaway! Enjoy the traditional Chicago cuisine (think deep dish pizza), visit museums, do some shopping, see some great theater, and enjoy the nightlife of the Windy City. Journey Your Way will customize your perfect Chicago vacation!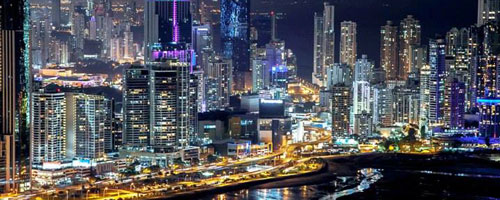 Panama City, Panama, is not usually at the top of any list for vacation travel, but it is an amazing cosmopolitan city located at the mouth of the Panama Canal. Enjoy extraordinary cultural connections with a friendly people, great food, wonderful art and music, and a nightlife you will definitely love!
Are you feeling inspired?
Do one of these great milestone birthday trip ideas, or one of your own bucket list dreams, inspire you to get started with planning your next Vacation Your Way? Get in touch with a Vacation Artist today at Journey Your Way to set up a time for a travel consultation. Tell us when is best to call you, we will confirm via e-mail, and then call you at our agreed upon time and date. Don't wait – get started today!  Your milestone birthday vacation Your Way is waiting for you!