Family Vacation Destination Inspirations
A great family vacation can be as simple as a quick impromptu summer drive to the shore, or it can be a two-week self-guided tour through an exotic distant land. Whatever your family vacation needs, the vacation artists at Journey Your Way are here to make your vacation dreams a reality.  So start planning today so that school break doesn't sneak up on you and catch you without an amazing plan. Here are a few examples of special family vacation destinations, but the list is long, and the options are endless.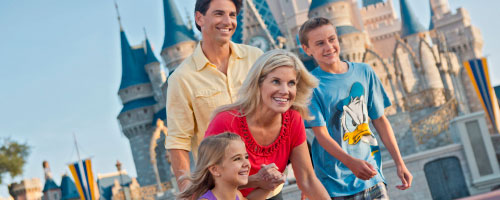 Disney magic can be found in Disney World in Orlando, Disneyland in California, Disneyland Paris, Disney parks in Asia, Disney resorts in Colorado & Hawaii, Disney Adventures, and the famous Disney Cruise Lines. Whatever your family's Disney desires, Journey Your Way can make it happen!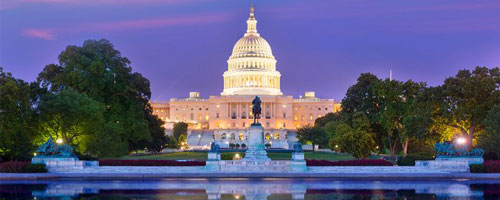 Visit the White House, ride to the top of the Washington Monument, explore the magnificent museums of the Smithsonian, stroll Embassy Row, and experience some amazing monument like the Jefferson Memorial, Lincoln Memorial, and those dedicated to wars of our nations past.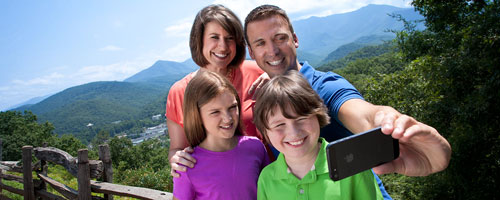 The Appalachian region is a fun destination for family vacation experiences. Visit Dollywood!  Have a blast in Gatlinburg & Pigeon Forge!  See the sights in Asheville and the Biltmore Estate!  Hike a piece of the Appalachian Trail! Spend some quality family time in the mountains!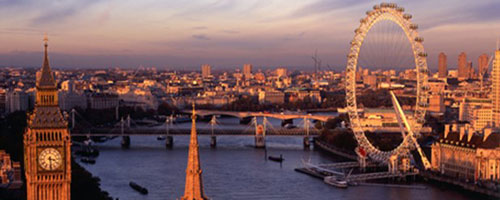 The famous capitals of Europe offer families a myriad of vacation ideas. From the Royal castles of London, to the Eiffel Tower in Paris, to Flamenco shows of Madrid, and the ancient sites of Rome. All across Europe, there are cultural connection opportunities for adventurous families.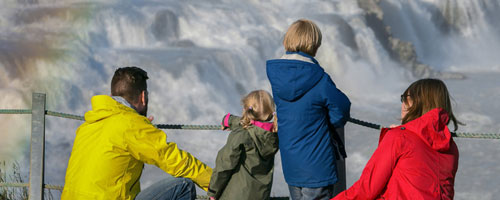 Iceland is filled with stunning natural beauty and outdoors activities that the whole family will just love. Explore the volcanoes, glaciers, beaches, waterfalls, and hot springs lagoons and geysers that make Iceland the perfect family destination.  Let Journey Your Way plan your Iceland family adventure!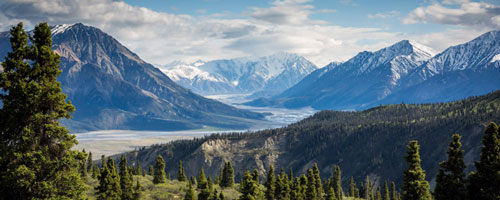 Seattle, the anchor of the Pacific Northwest, is the perfect launching point for a visit to this beautiful part of the United States. Explore Mount Saint Helen's and learn of the volcanic explosions from decades ago. Visit Olympic National Park & Forest for amazing coastal adventures.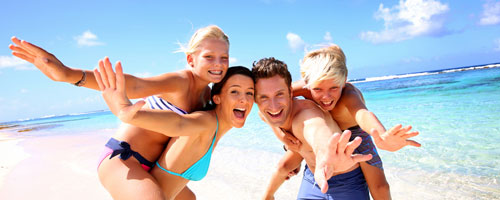 The Islands of the Caribbean offer families a fabulous fun-in-the-sun getaway experience. With many islands each with a wide array of resorts offering extensive opportunities for kids, including all-inclusive options, from budget to luxury, your family vacation experience will be amazing!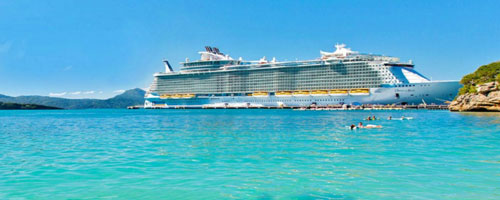 Sail away on a family cruise around the Caribbean! Many cruise lines specialize in kids activities like Royal Caribbean, Carnival, and even Disney Cruise Lines, where you & your kids can live the magic on the blue seas. Journey Your Way can plan the perfect Caribbean cruise for your family!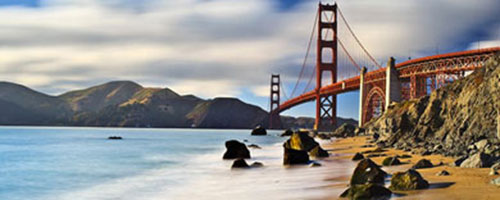 From San Diego in the south to San Francisco in the north, California offers families a great list of exceptional activities for all ages. In between there are the theme parks of the Los Angeles area, the dessert heat of Palm Springs, and the outdoors activities in the mountains and Napa Valley.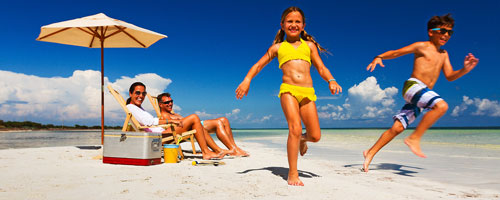 The beaches of Florida await families at all times of the year. Enjoy the northern gulf beaches like Destin, or the western white sand beaches like Clearwater.  Or travel further south and visit Key West or the east coast beaches of Ft. Lauderdale and Miami. So many to chose from!
Are you feeling inspired?
Do one of these great family vacation trip ideas, or one of your own bucket list dreams, inspire you to get started with planning your next Vacation Your Way? Get in touch with a Vacation Artist today at Journey Your Way to set up a time for a travel consultation. Tell us when is best to call you, we will confirm via e-mail, and then call you at our agreed upon time and date. Don't wait – get started today!  A family vacation Your Way is waiting for you!